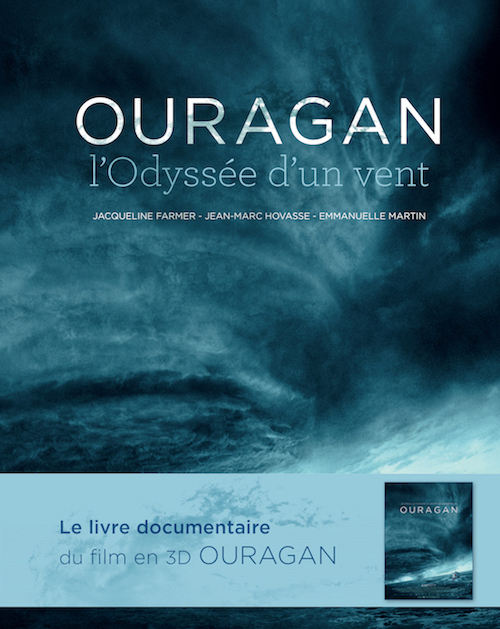 Hurricane - a wind odyssey published by Actes Sud Junior
Authors : Emmanuelle Martin, Jean Marc Hovasse & Jacqueline Farmer.
Illustrations - Alexis Liddell ; Images - Cyril Barbançon.
Relive the film experience - the true story of a 15,000 kilometre journey in the footsteps of one of the most devastating natural events on our planet: the Atlantic Hurricane. The protagonist is both shatteringly destructive and vital to life on earth. At its conception it is just a breeze.
As it sweeps across the African Sahel it becomes a life-giving monsoon before setting out across the Atlantic as a deepening depression. Serene and exquisitely beautiful from space, at ground level in the face of the screaming wind, it is nothing less than terrifying.
Beautifully illustrated, Emmanuelle Martin's text tells the story of hurricane Lucy. The book also explains to young readers how hurricane's form, what happens during the African monsoon, the Saffir Simpson Hurricane scale, how storms regenerate tropical forests, what to take with you if you need to evacuate your home… and Victor Hugo's biographer, Jean Marc Hovasse sheds light on the poet's life and exile on the island of Guernsey and why he was so inspired by the wind and the sea.